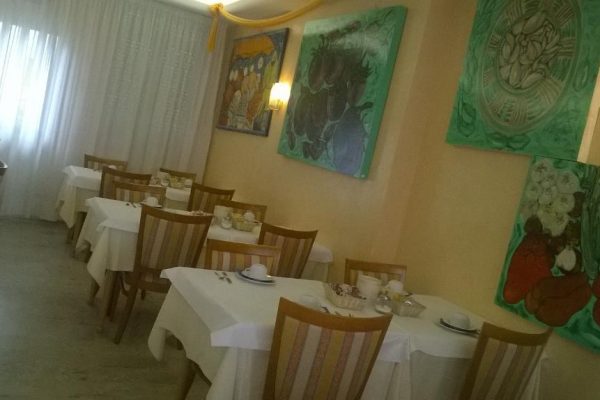 BREAKFAST
La ricca colazione a buffet (dolce e salato) è servita dalle ore 8.00 alle ore 10.00.
Per i pasti: abbiamo delle convenzioni con Ristoranti / Pizzerie / Paninoteche, nelle immediate vicinanze, con sconti per i nostri clienti.
In hotel si trova un BAR e, nel periodo di chiusura, è presente un distributore a pagamento di bevande fredde e snacks.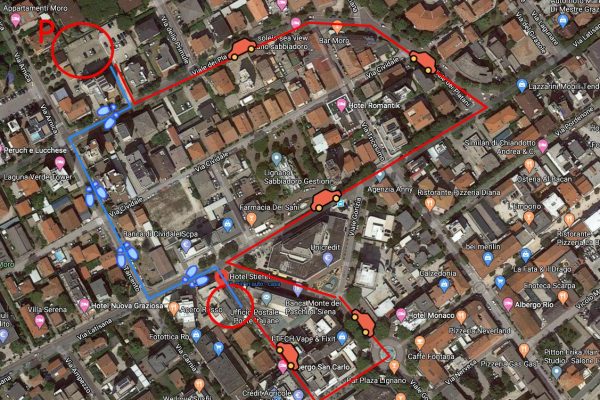 PRIVATE PARKING
The private parking outdoor, illuminated, unattended, in fenced area and closed by an automatic barrier, is located 300 meters from the hotel (in Viale dei Platani 36) easily reachable by car and foot.
"INDOOR GARDEN"
"giardino interno" scoperto.